Steinprent is the Faroese word for stone lithography, and this is exactly what we do. Highly specialized in this old and fascinating technique, artists from all of Scandinavia and Europe come to the windy and stunningly beautifull islands, to create and experiment with this artform in the workshop.
In the middle of the Atlantic ocean, far north, at the Faroe Islands you'll find the workshop located in an old factory by the harbour of Torshavn. Here, there is enough space for both the machines and the artists, an incredible view overlooking the harbour and a gallery where we have the possibility to exhibit the newest works as they are created. The wild and rugged nature of the Faroe Islands lend itself as a beautiful backdrop for the creative forces at work in the workshop.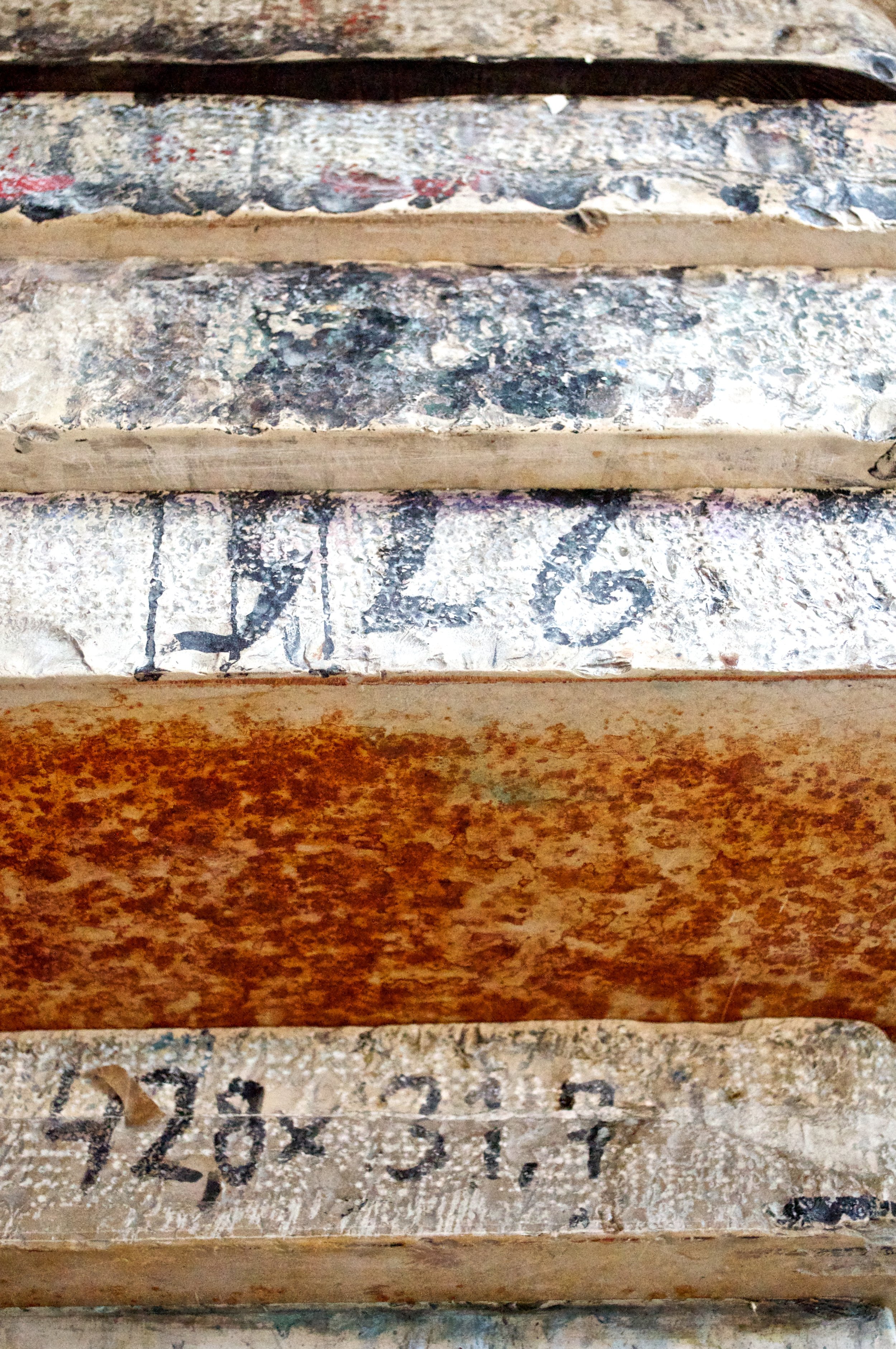 … from the first idea to the final lithograph is a fascinating and complicated one, and always starts with the artist drawing on a special limestone made for lithography. We find our lithographic stones in a quarry in Solnhofen, Germany. The stones from Solnhofen are unique in their structure, as they contain no traces of fossiles or other impurities, which makes them perfect for lithography.
…print from Steinprent is individually made and is a unique piece of art. Every print goes through the hands of the printer and artist many, many times in the proces. The prints are made in small and exclusive editions, all hand signed and numbered by the artist.
When a series of prints is done, the limestone will be sanded down, the drawings erased and you will never be able to recreate the print again.